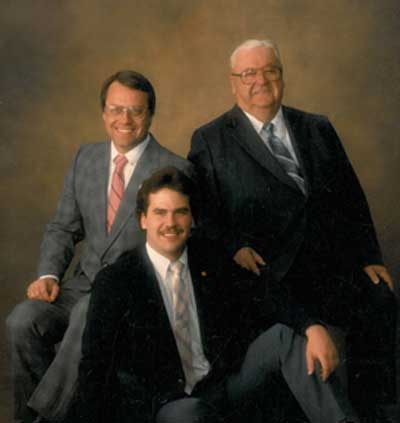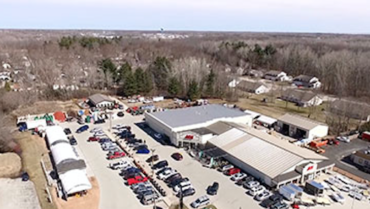 77th Anniversary Celebration Video
Watch the video of our 77th Anniversary Celebration.
Watch Video
A third-generation store. In 1940 Bernard Kimps and his wife Luella founded Kimps Hardware and Propane Service.
Times were much different back then. World War II was in progress and things were hard to get. Bernard would pick up his merchandise from the train depot and bring them back to his store that was located on Riverview Drive in Howard, right behind his home.
Even back then working in the store was a family affair. His wife Luella and all of their five children helped with the store in some way. His son, Gary began working in the store and delivering propane in high school.
Many of the locals came to the store as a social gathering place just like you might see in an old-time movie. Regular customers you might say. The family was always blessed with a lot of good friends and loyal customers.
In 1975 Gary and his wife Sally purchased the business and together they maintained the local store with the good friendly attitude that people always trusted.
As times changed, in 1982 their son Craig joined the business. Needing more space for merchandise they moved the business in 1987 to their present location on Glendale Avenue. they now received their supplies from Trustworthy Hardware, a long way from train depot days.
Still, the local place to go in 1989 and with business growing, they decided to add rental and power equipment to their list of services. Soon after that Ace became the place and in 2001 an addition that doubled the size of the present store was constructed.
Craig is now a third generation owner and 70 years later still proud to have a successful business in a wonderful community. "In today's changing world it's great to be a part of something so good that lasted so long," said Craig. "Our roots have always and will always continue to be our strength," he continued.
Striving to be the local hardware store for all our home needs has always been the goal. Thanks to all our great customer, friends, family and employees that have supported our local business over the years.